Way to fix "No Internet access" issue in Windows 10, 2004
Some Windows 10, version 2004 devices is showing "No Internet access" even if the users' Internet connection is on.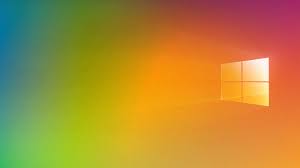 A Post on Microsoft's TechNet forum describes this issue, "Customers are reporting 'no internet' access in the Network Connectivity Status Indicator (NCSI) on Windows 10 2004 devices on devices that in fact can ping internet resources or browse web sites with internet browsers."
This issue might not be fixed after the upgrade to 2004, with system reboots, router resets and driver updates.
While this is not much annoyance on Windows Taskbar Tray saying No Internet access on devices with a working Internet connection, the users might encounter "Please connect your device to the internet" when launching Windows APIs based apps to detect Internet connection status.
 The company is currently investing this issue. It seems that there is a bug that prevents the Network Connectivity Status Indicator (NCSI) to determine if and impacted Windows 10 is connected to the Internet. NCSI periodically connect to http://www.msftconnecttest.com/connecttest.txt site and in return, if it gets the string "Microsoft Connect Test" it will tell the OS to display a connected or display a No Internet access message if it isn't.
While the company is investing this issue, there is a way to make NCSI detect Internet access, which is to enable NCSI Active Probing using the Registry Editor. The required steps for this:
Open Registry Editor
Go to HKEY_LOCAL_MACHINE\SYSTEM\CurrentControlSet\Services\NlaSvc\Parameters\Internet
Change the value data 0 to 1 on EnableActiveProbing registry key
Then, restart the computer
The company is also investing the same issues on other Windows 10 versions such as 1903/1909 and Window Server versions 1903/1909 as these might be unable to access the Internet when using some WWAN LTE modems.
The company explains, "After installing KB4535996 on a Windows 10 device with a wireless wide area network (WWAN) LTE modems, you might be unable to reach the internet even though the Network Connectivity Status Indicator (NCSI) in the notification area shows as connected to the internet."
The company ensures for this solution for this issue will be available in mid July.