Microsoft is shortening Windows 10 Enterprise LTSC support by 5 years
Microsoft shortened the support for the life-cycle of Windows 10 running on Long Term Servicing Channel (LTSC) version from 10 to 5 years.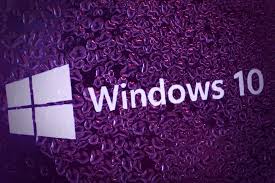 Starting with the one coming in the second half of the calendar 2021, which is with 21H2, unless the company changes the LTSC Windows variants release.
Joe Luri, Senior Product Manager of Manager 265, said, in a blog post, "Today we are announcing that the next version of Windows 10 Enterprise LTSC and Windows 10 IoT Enterprise LTSC will be released in the second half (H2) of calendar year 2021. Windows 10 Client LTSC will change to a 5-year lifecycle, aligning with the changes to the next perpetual version of Office.
"Note that Windows 10 IoT Enterprise LTSC is maintaining the 10-year support lifecycle; this change is only being announced for Office LTSC and Windows 10 Enterprise LTSC."
"Through in-depth conversations with customers, we have found that many who previously installed an LTSC version for information worker desktops have found that they do not require the full 10-year lifecycle," Luri added.
"Where scenarios do require 10 years of support, we have found in our conversations that these needs are often better solved with Windows 10 IoT Enterprise LTSC."
The official announced the change in the blog post on 18th of February that coincided with the announcement of the upcoming perpetual a k a, non-cloud subscription version of Office- the Office LTSC and Office 2021 releases as well. Both the products are now limited to support for five years.
Company tries to dissuade the customers from using the LTSC versions of the Windows to avoid the regular feature updates.
The officials also said that they found many customers who installed the LTSC versions "do not require the full 1o-year lifecycle".