Download/Install Windows 10 21H1 Update: Easy Guide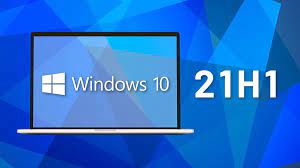 Since the Windows 10 21H1 feature update is soon to come, it's available for Insiders. This new update is named as Windows 10 Insider Build 19043.844 that was released on the Beta channel, and allows users to access the upcoming features. While talking about its new improvements, it includes performance and security improvements, and is said to be come soon later.
As per the reports, this new upcoming Windows 10 update is said to be not enough exciting as it includes not many features, and will be pushed to users like like common monthly update. This also indicates that the update will probably take less time in compare to regular feature update.
As per the Microsoft's announcements, the company is soon to bring a big feature update that is assumed to be released on second half of this year, and is named as Sun Valley. This update is expected to come with big UI modifications for Windows 10 users.
Steps to get Windows 10 21H1 update on your machine
If you are intended to grab the latest Windows 10 update that is currently in preview, still it's very simple as you just need to become a part of Windows Insider program.
In order to do so, navigate to Settings > click on Update & Security > click on Windows Insider Program. Once done, it's suggested to get started and follow all on screen instructions to get a link for your MS account and choose the Beta Channel from options.
After this, you will get an option to download 21H1 update which will appear on Windows Update page. So, just install it on your device to receive all new further 21H1 cumulative updates.
It's also suggested to take a backup of all your data and save it somewhere to avoid data loss if something goes wrong while installing this new update.