New Microsoft Edge browser is pushed out with the Windows 7 and 8 update
Microsoft is pushing out a new Chromium Based Edge browser with the Windows update. This update titled "Microsoft Edge Update for Windows 7 for x64-based Systems (KB4567409)" is offered for all users running Windows 7 SP1 and Windows 8.1 home, professional, Ultimate, Starter or Core editions.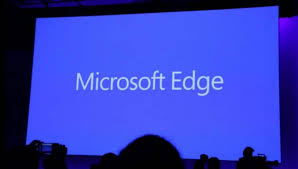 "This update is not intended to target Enterprise devices. Specifically, this update targets devices that run Windows 7 SP1 or later versions and Windows 8.1 or later versions that are either Home, Professional, Ultimate, Starter, or Core editions. Devices that run these editions on Active Directory or Azure Active Directory domain are also excluded from this automatic update," states the KB4567409 support bulletin.
As Microsoft said they would no longer release any update for the Window 7 OS on January 14, 2020, unless users purchase an extend security update. However, they released one update to all Windows 7 users in the month of February in the same year for the fix of wallpaper bug that caused Windows 7 wallpapers in Stretch mode to display a blank black screen.
And, with the June update, released on 17th of June, 2020, the company begun rolling out the KB4567409 update for Windows 7 that installs the new Chromium-based Microsoft Edge browser. This update is not offered as a stand-alone download from the Microsoft update catalog. For this, you need to install the Windows update.
After the update installed, you will find a new Microsoft Edge pinned to the taskbar and a shortcut of it to the desktop. If the current version of the Edge browser already has a shortcut, it will be replaced. However, this update will not replace the Internet Explorer and change the default browser set.