Hackers post "vote for Trump" on many Roblox accounts after hack
Based on recent Reddit post, the popular online multiplayer game Roblox has been hacked by Trump supporters, targeting players' parents to plead them with to vote for the sitting president Trump in the upcoming election.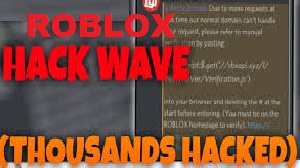 Hundreds and thousands of accounts have been compromised. However, the victims can access to their accounts. They see only some sections altered and exhibited with the slogan "Ask your parents to vote for Trump this year! #MAGA2020"
In this slogan MAGA is an abbreviation of Make America Great Again and this slogan was popularized by Donald Trump upon the successful presidential campaign in 2016.  However, there is much more speculations that the campaign is rather initiated by supported of Joe Biden or other candidates. Currently, the hack is at under investigation.
Roblox is a world recognized game having the community of 115 million active users.  At current, its iOS version is the second highest revenue app on the market. The active users are from the US comprising over 20% connections every day. So, the hackers might aim to hack the Roblox accounts to reach millions of middle aged electorate.
As per report, the hacked accounts on Roblox are steadily increasing. The hackers are targeting small children, the age of ranges from 9 and 14. So we strongly recommend parents to take adequate precautionary measures and ensure strong protection to their accounts.
First of all, you should change your passwords if your account has not hacked yet. The passwords should be complex so that it is not easy to guess. For example, instead of 12345, 12321 or your name, you should make a password with the combination of upper and lower letters, numbers and other symbols.
To initiate brute force attacks, criminals use dictionary attacks to crack passwords. This dictionary consists of millions of words that users use as passwords. The attackers try these passwords one by one and experience success. The only way to prevent these attacks and secure the accounts from being hacked is to password protect them.